Skip to Content
Coverage from an Agency You Can Depend On
From contractors to plumbers and electricians, Incline Insurance is proud to make sure your business is covered. In an industry with occupational hazards, it's imperative to be covered properly. Call today to speak with an agent and receive a free quote. We love getting to know our clients so we can provide you with the best and most affordable policy for your business.
Customizable Coverage and Policies for Your Company
General Liability – Protect you and your employees from a mix of claims including injury, property damage, and equipment damage.
Commercial Auto –If you or your employees use a vehicle for business, it may not be covered without commercial auto coverage.
Commercial Umbrella – Gives your business an extra layer of coverage for your existing policies. This may be useful for when losses are larger than your policy.
Bonds – Insurance policies to bond you with developing projects. Protect your company by making sure projects are completed and you get compensated.
Pollution – Coverage for bodily injury, damage, cleanup and costs of defense-related to pollution you may encounter during your line of work.
Contractor Errors and Omissions – Protect you and your employees from potential hazards and liability due to allegations and errors during your work on projects."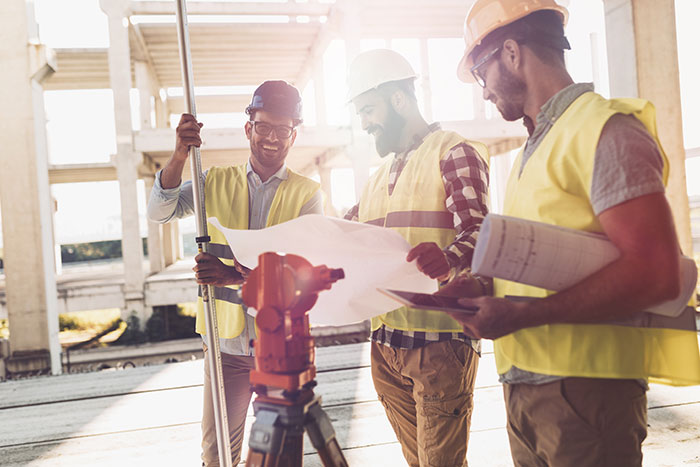 Why Incline Insurance
With a decade of experience in the insurance industry, we're no strangers to construction policies. In a growing world of ever-developing businesses, there arise more insurance agencies as well. Our difference is our personal touch, experience, and efficiency. We take time and care to shop your policy around to find the most cost-effective coverage you can attain. When our customers are happy, so are we. If you are operating a construction company in the San Francisco area, call an agent at Incline Insurance today and we'll get you set up with a free quote.
Protect What's Important,
Call Today for a Free Quote!