Skip to Content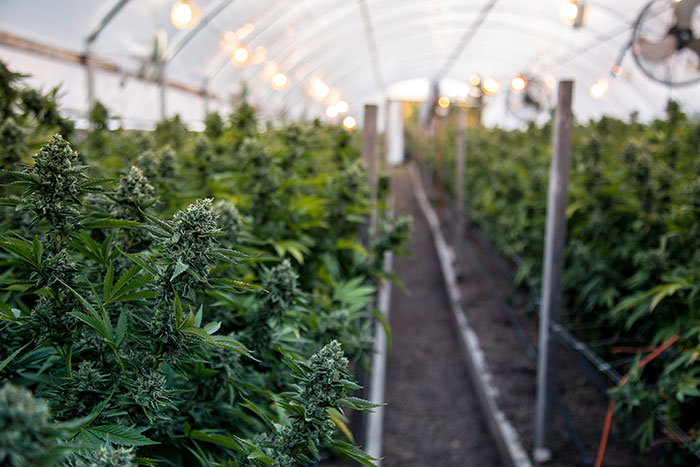 Cannabis Insurance in San Francisco and The Bay Area
In a fast-developing world surrounding cannabis, there are plenty of companies who can benefit from insurance. Whether you're in farming, hydroponics, a dispensary, or any other cannabis-related field, there's a policy for you and your company.
A Wide Variety of Policies. Find the Perfect Package for You
General Liability –Protect you and your employees from a mix of claims including injury, property damage, and equipment damage.
Commercial Auto – If you or your employees use a vehicle for business, it may not be covered without commercial auto coverage. This includes agricultural vehicles.
Commercial Property – Covers your building and inventory for loss, such as fire or other destruction.
Transit/Cargo Coverage – If you are sending or receiving product, ensure that your investments are protected.
Workers' Compensation – Covers an employee if they are injured (or death) on the job.
Commercial Umbrella – Gives your business an extra layer of coverage for your existing policies. This may be useful for when losses are larger than your policy.
Product Liability – Protect against negative and harmful claims against using your product.
Crime Insurance – Coverage for break-ins, or robbery.
Business Interruption – If disaster strikes and you are no longer generating revenue, make sure your company is covered while you're rebuilding.
Flood Insurance – Flood and water damage can be devastating to a cannabis-related company. Protect your investments from a common occurrence in the Bay Area.
Earthquake Insurance – Residing in the San Francisco area, earthquakes are an occupational hazard. Policies protecting from loss against natural disasters are highly encouraged.
Crop Insurance – Protect your crops against natural disasters and the loss of value in your product due to declining prices.
A Personal Touch for Your Company
In our time in San Francisco, we've been in the center of the growing industry for cannabis. Our agents take time and care to connect you with the perfect policy for your company. When you invest all your time and effort into a company, it is key to focus on improvement and growing while automating important safeguards like insurance. Let us facilitate this important aspect of running a business and connect you with the coverage you need. Call today to speak with an agent and receive a free quote.
Protect What's Important,
Call Today for a Free Quote!